Men's baseball ends losing streak in game against Prince George's Community College
AACC Men's Baseball emerged victorious against the Prince George's Owls with a score of 13-8 on Thursday, improving their record to 4-6.
Prince George's Community College got out to a 7-3 lead after back-to-back rallies in the third and fourth innings. The Riverhawks answered with seven runs in the fifth inning and took a lead they would not relinquish.
Ian Sterling, a second-year criminal science student, scored two runs and assisted his teammates by driving in three more.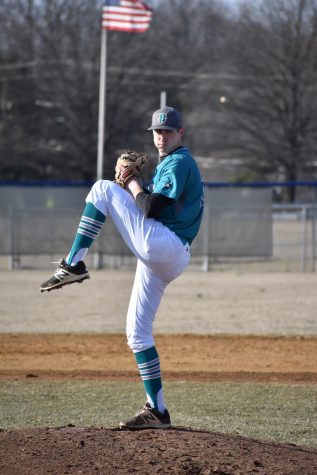 Noah Rafsky and Ryan Key crossed the plate three times each, leading the game in runs scored.
"Well, [when I'm base running] on a wild pitch when I'm on third, every time I'm on third, I'm looking for a ball low so I can read it in the dirt," Key, a second-year player, said. "I mean, the catcher did great yesterday, but he missed that one, so. It got back to the fence and he didn't even know where it was."
Sterling said he was focused on finding a good pitch to hit, but none came so he just let them go by. Sterling's teammate Key agreed the opposing pitchers didn't throw many strikes.
"I was just trying to find something to hit and make contact with," Key said. "But there wasn't many pitches that I was able to make good contact with so I would just watch and let them go by and they were called balls."
Both teams had a combined seven fielding errors throughout the game. The pitchers from Prince George's Community College allowed 13 walks and threw several wild pitches that led AACC to two runs in the fifth inning rally.
Head coach Chris Jenkins said neither team played very well, but the Riverhawks were able to regroup and make fewer mistakes as the game progressed. Jenkins also said he wanted to keep the team focused on victory even when they're behind.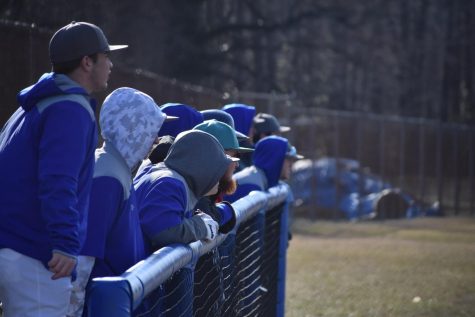 Once the Riverhawks obtained the lead, first-year pitcher Zachary Rees stepped in for starter Stephen "Caleb" Musco and threw three innings, allowing one run and one hit to close out the game.
The fielders behind him committed no fielding errors from the fourth inning to the eighth inning when the umpires called the game because of low light.
AACC Men's Baseball next conference game is March 12 when they face off against the Community College of Baltimore County Dundalk Lions.