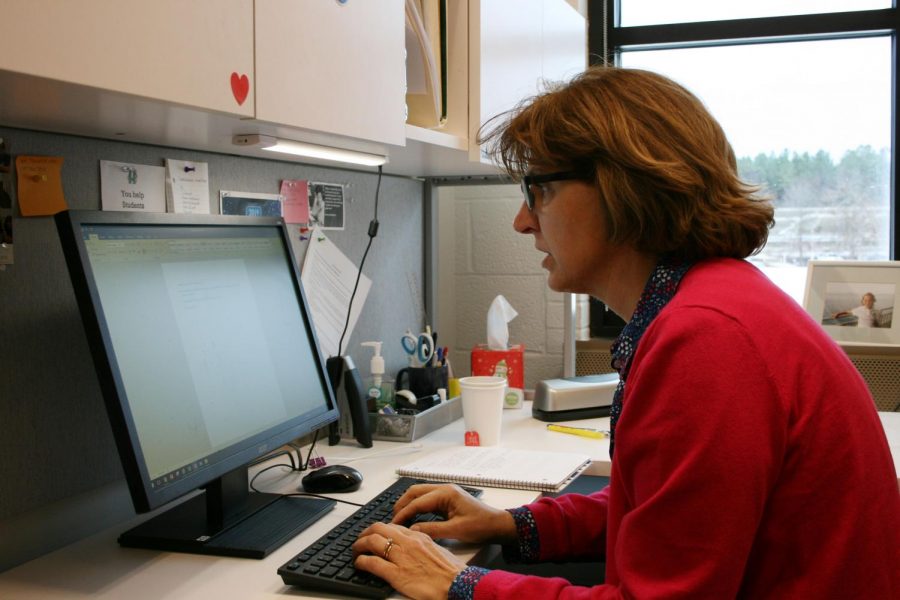 Alex Fregger
AACC posted job listings for eight new assistant dean positions on Dec. 14.
The college will hire assistant deans for literacy and communications; health and wellness; mathematics; science; social sciences and philosophy; technology; visual performing arts and world languages; and for business programs and transportation, logistics and cargo security.
The last day to apply for the jobs is Jan. 30.
The salary for the incoming assistant deans will vary from $97,774 to $122,218, according to the published job descriptions.
Assistant deans will be responsible for enrollment management, internal and external collaboration, supporting academic pathways, assuring compliance with campus policies, supervision of school employees, curriculum assessment, budgeting, project management and fielding student complaints.
Vice President for Learning Mike Gavin said faculty on search committees will interview the candidates.
Finalists will make presentations to faculty in their respective departments, but administrators make the final hiring decisions.
The college created the assistant dean positions during a restructuring of college administration over the summer. Gavin announced the restructuring, including the creation of the assistant dean positions and the elimination of department chairs, on Aug. 17. After some faculty objected to the loss of department chairs, however, he said the college would keep them, but with pared-down job descriptions.
Some department chairs have said they might apply to become assistant deans.
Gavin acknowledged "a lot of talent already on campus," but said the best applicants—internal or external—would get the jobs.
Dr. Marjorie Rawhouser, who became assistant dean of liberal arts in January 2018 before the restructuring, noted "some reluctance by some people to embrace this new idea and I understand some of the reasons for that reluctance."
However, Rawhouser added, "I think now that it's here … we should all do the best we can to work together and think about what we can do to give the students a good experience, in whatever role we're in."