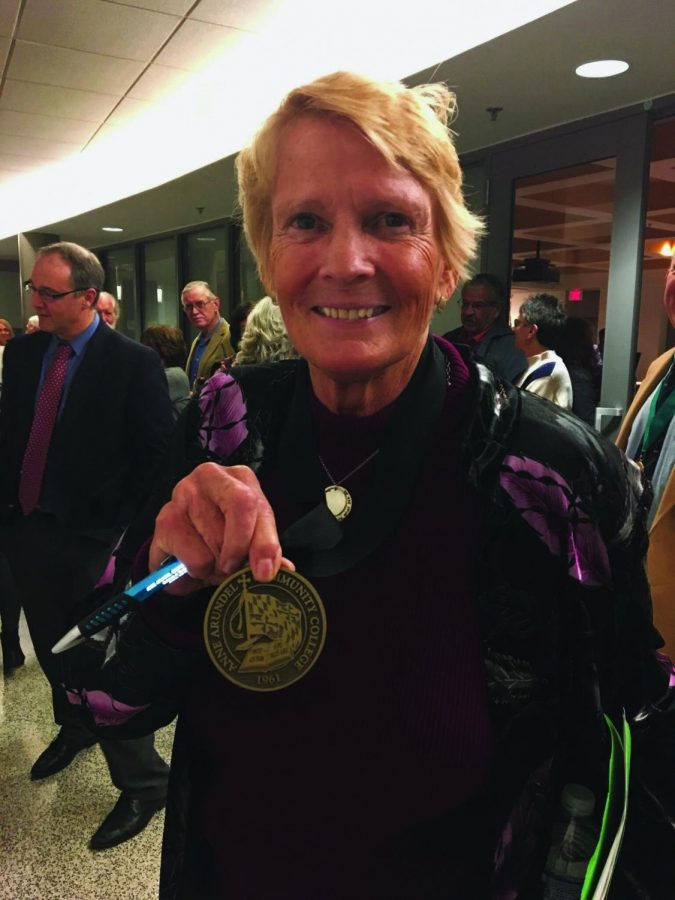 Alexandra Radovic
The AACC Board of Trustees awarded emeritus status to the former campus president at its Nov. 13 meeting.
Emeritus status means a former professor or administrator can keep the title, as an honor, even after retiring from the college.
Former President Martha Smith served the college from 1994 until 2012. The Board of Trustees named her president emeritus for her "significant and lasting contributions to the college and community," Chairman Lawrence Ulvila said.
Ulvila added that the college granted emeritus status to Smith because of the strides she made in leadership, professional growth and development, and student success during her term.
"Dr. Smith was a visionary and driving force that put AACC on the front line as one of the most respected and outstanding community colleges," Ulvila said.
"Her first day on campus she hit the ground running," recalled Walter Hall, chair of the trustees' Audit and Finance Committee.
Hall added that Smith increased the college's enrollment to record levels during her term.
"How could I not have fallen in love with Anne Arundel Community College?" Smith asked during her speech at the board meeting.
"[My colleagues] affirmed for me … that no matter what our positions, we each knew our collective focus was on helping people achieve their potential, accomplish their goals and even make some dreams come true."
Smith credits current AACC President Dawn Lindsay for making her feel like she still has a home at the college.
Smith thanked Lindsay, who called Smith "amazing," for the "warm reminders that I am always welcome at AACC."