E-Club inspires business ideas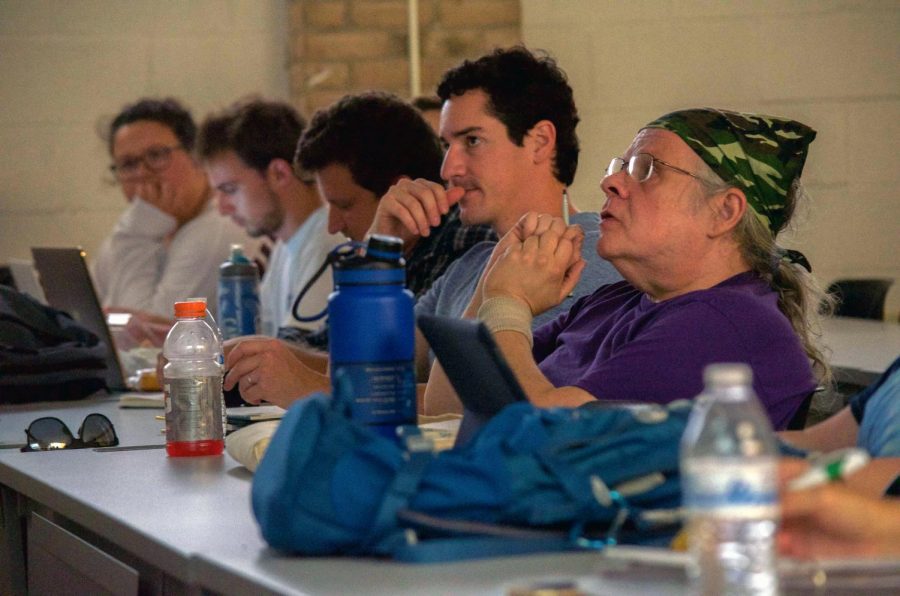 Alexis Cochran, Reporter
November 1, 2018
The Entrepreneurship Club, or E-Club, is a student-run organization on campus for people who own or hope to start their own businesses.
The club meets on the second and fourth Tuesdays of each month in The Hatchery, in Careers 326.
"It's a supportive network for students who are interested in starting their own businesses, but also a place for students of all backgrounds and majors to socialize," Stephanie Goldenberg, the club's adviser, said. "We hold different categories of meetings. … Sometimes it's a social meeting with food and talking."
"We also have something a little more structured, like workshops. So it is kind of a mixture of social and business."
The E-Club has resources for students looking to start businesses or grow the ones they already run.
"You have access to mentors, coaches, guest speakers; we have all the resources in terms of textbooks, subscriptions, field trips," said Nick Kiraly, whose business Annapolis Ascent uses drones to take pictures of properties for real estate agents.
Club workshops help students manage their businesses, or explore the idea of becoming entrepreneurs.
Nathanial Disney, a student who works with Kiraly, hasn't been to E-Club yet, but said he plans to go to a meeting soon.
"The premise of the club looks interesting because [bringing] lots of entrepreneurs and people who are growing their businesses in one room is a good thing to have," Disney said.
Ethan Romesburg, a student who owns a graphic design business called Aureus Armory, said he plans to join the club.
"It's a great opportunity," Romesburg said. "First for learning and expanding knowledge, and creating business ties, but it's also just a fun experience because I know [they] do a lot of trips and it's inspiring because I heard [they] get to [hear successful] entrepreneurs talk."
"[E-Club] is a great opportunity to develop your professional self in multiple disciplines," said student Daniel Levy, who owns New Fin, a company that helps teenagers with the mental and spiritual aspects of recovering from brain surgery by giving them merchandise to entertain themselves during recovery.
Goldenberg said students join E-Club mainly for the support it offers.
"There's such expertise in the room and advice from students and faculty in the room [like] the peer-to-peer learning," Goldenberg said.
The E-Club lists its events, including an upcoming lecture from Annapolis Gov. Gavin Buckley on Nov. 27 at 2 p.m. in Humanities Room 112, on The Nest at www.nest.aacc.edu.