Students can develop self-made businesses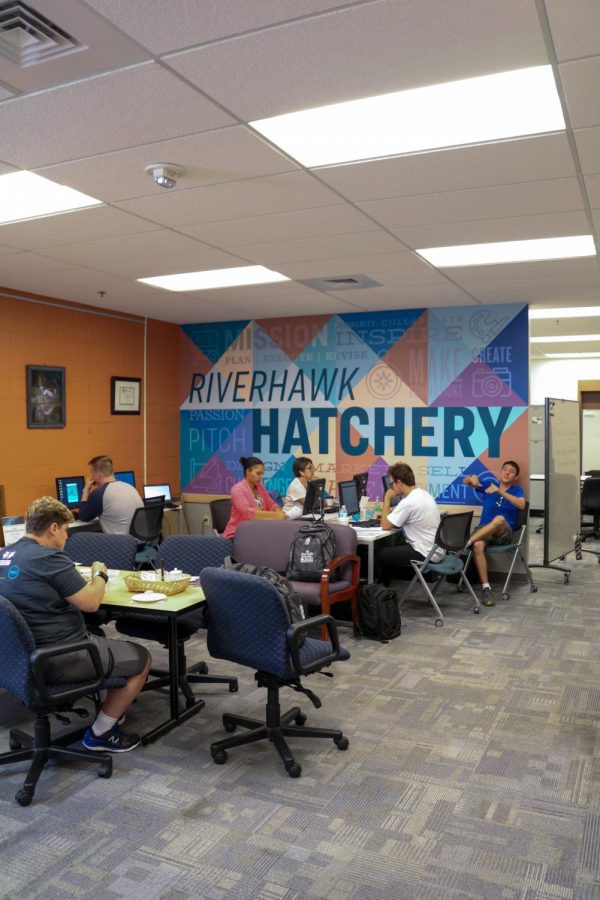 Ashley Sokolowski, Associate Editor
November 1, 2018
Entrepreneurial-minded AACC students can hatch their small businesses right here on campus.
The Hatchery, an incubator, or space, for new small businesses to start and grow, is on the third floor of Careers. There, student entrepreneurs can use wireless printers, a 3D printer, a vinyl cutter, a button maker, a sewing machine and a tool called a CNC router for cutting materials like steel, wood and aluminum.
During any given week, about 40 to 50 business students are in The Hatchery printing advertising pamphlets, meeting with potential investors or using the 3D printer to produce prototypes of the new products they hope to manufacture someday.
Up to eight of them run their businesses from The Hatchery while they fine-tune them and take business classes.
Opened in fall 2005, The Hatchery has helped students move their ideas from concept to sale for products ranging from real estate photography to custom-designed aquariums.
"The Hatchery is a small business resource center," professor Carlene Cassidy, the chair of the on-campus Entrepreneurial Studies Institute, said. "It is a place for people who have an interest in starting their own business or [if] they already have a business, they can work in there."
At least three community colleges in Maryland have incubators, according to Janice Riley, the Technical Innovation Center manager at Hagerstown Community College. She said nobody tracks the number of community colleges with incubators nationwide.
But Trish Truitt, membership coordinator for the National Association for Community College Entrepreneurship, said she suspects fewer community colleges have incubators now than four years ago. Truitt said when the economy is good, fewer people enroll in community colleges to learn how to start businesses.
University of Maryland partnered with the Maryland Department of Commerce to create the Maryland International Incubator, or MI2, in College Park.
Shanice Ruffin, a business accounting certificate student, won $8,000 in spring 2018 in AACC's Business Pitch Competition—a "Shark Tank"-style contest to convince judges to invest in a business. Ruffin, the business manager for Elated Harmonies Massage, a mobile massage therapy service, uses The Hatchery for printing.
"We do a lot of marketing at our studio downtown and we need flyers or something to put in the studio," said Ruffin, a recipient of the Ratcliffe Scholarship for business students. "I was able to do some of that quality printing here."
Levy is the CEO of New Fin, a company he started to "help teenagers with the mental and spiritual aspects of recovering from brain surgery," Levy said.
The Hatchery "has provided me with really great collaborating opportunities," Levy said. "Students and other entrepreneurs have been able to assist me with marketing."