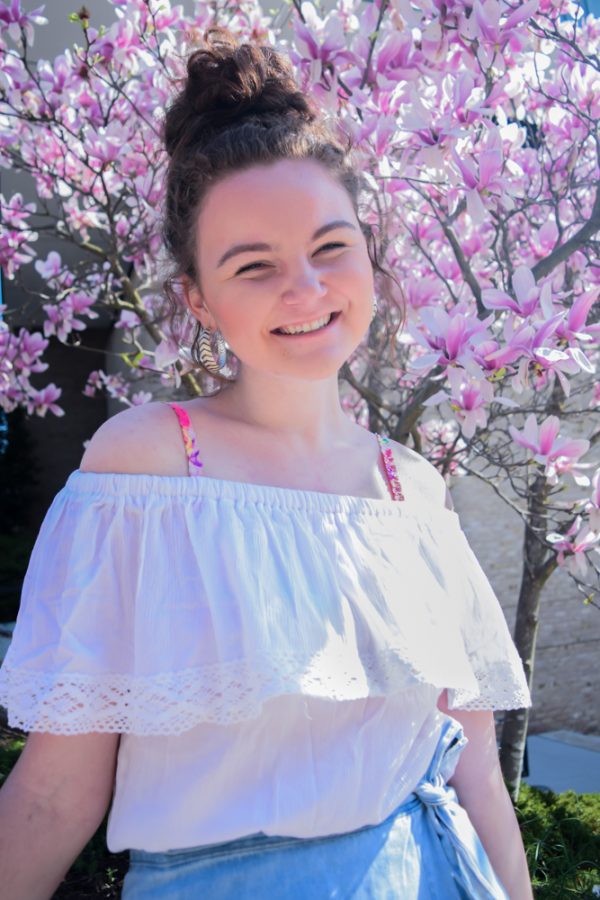 Photo by Raquel Hamner
A second-year education student will be Campus Current's editor-in-chief next semester.
Alexandra Radovic, who is Campus Current's associate editor this semester, said she is excited to start in the position and to get other people involved in the newspaper.
"It's interesting that, in our newsroom, many of the people who work at Campus Current aren't necessarily studying journalism," Radovic said. "So I think it's a good opportunity for anyone who's interested in [what's happening] on campus."
Sharon O'Malley, Campus Current's faculty adviser, said she met Radovic in her Fundamentals of Oral Communication class last semester.
"I knew from almost the moment I met Alexandra that she would make a good editor-in-chief," O'Malley said.
O'Malley said she offered extra credit to students to turn the persuasive speech they gave in class into an opinion article for the newspaper, and Radovic volunteered a piece on finding alternative pain killers to opioids.
"It was the first exposure I had to taking ideas that I had, … turn[ing] them into something that could be read by other people on campus," Radovic said.
Roxanne Ready, Campus Current's 2017-18 editor-in-chief, said she's ready to pass the torch to Radovic.
"She cranks out stories faster than just about anybody else in the newsroom," Ready said. "She has a real gift, I think, for getting the information we need and getting it quickly."
Radovic's fellow editors are also excited about her new position as editor-in-chief.
"[Radovic is] dedicated, and she just works so hard," Raquel Hamner, Campus Current's photography editor, said. "I definitely think she's ready for this position, and I hope that she makes the most of it while she's here."
"I've seen what she can do, [and] I think she'll be really good for the job," Mary Kane, Campus Current's graphic designer, said.