Showing films violates US law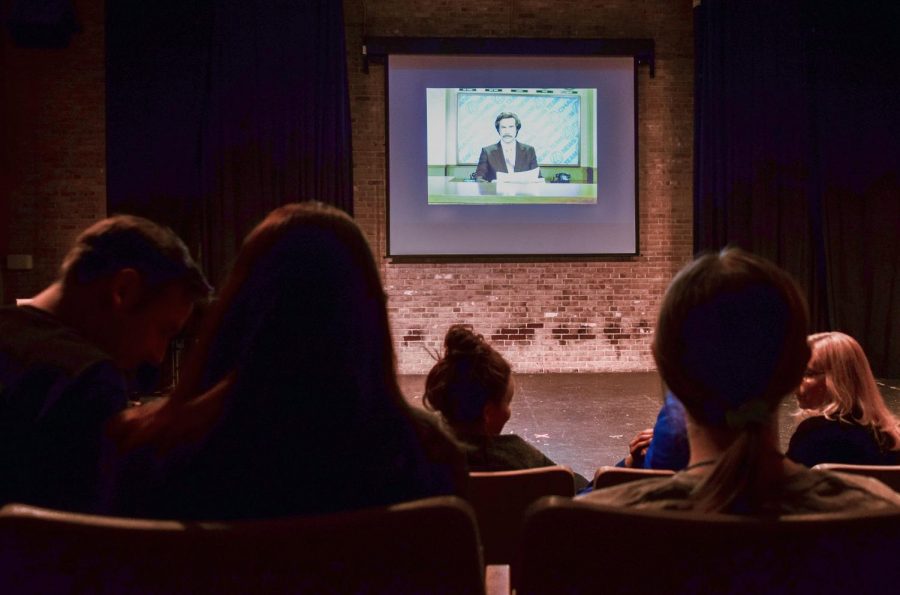 Clubs at AACC may have unknowingly shown movies illegally and violated copyright law.
"Using a film for a club is something that we can't do without paying the rights holder," Cynthia Steinhoff, director of the Truxal Library, said.
The rights holder owns the copyright to the film, granting that person the exclusive right to use and distribute an artistic work.
Steinhoff said some clubs like to show movies, but their officers aren't aware that the way they're viewing the films is a violation of copyright.
Most rights holders will give others permission to show their films, though they may charge a fee.
The rights to new movies can cost up to $600, according to Steinhoff.
"You got to pay to play," Steinhoff said.
An instructor in a formal classroom can show parts of a film without permission, according to copyright law.
But a professor who wants to show a whole movie needs to have a licensed version that allows for that, according to professor Kelly Koermer, a lawyer.
Some clubs have advertised the movies without using their titles, but that doesn't satisfy copyright law.
The Coalition for Christian Outreach, for example, showed "Arrival," a 2016 film about aliens, according to Isaac Vineyard, a minister who advises the Coalition's campus chapter.
"We contacted the Office of Student Engagement, and we were told that if we wanted to advertise a movie—specifically using plot, actors or the name of the movie—we had to have a public performance license," Vineyard said. "But if we didn't advertise in those ways, we were allowed to show the movie."
Later, Vineyard recalled, "I looked up what the actual law is, and it seems like we were breaking the law."
In response to the allegation, Chris Storck–director of the Office of Student Engagment–said "that was our position previously … [but] that is no longer our policy."
Instruction librarian Brandy Whitlock told Campus Current adviser Sharon O'Malley that showing historical journalism films outside of the classroom without paying for performance rights would be a violation of copyright law.
Campus Current canceled a planned film series.
"We're all writers and artists; we have reporters and photographers and graphic designers," O'Malley said. "We publish a product that we sweat over; we stay till 2 in the morning doing this. We really, really work on this, and it's copyrighted. I don't want anyone to steal that without permission, and I don't want to steal from another artist without permission."
AACC copyright policy does not specifically address the showing of movies, but it does say: "The rights of the owner of copyrighted material shall be respected and not be infringed."
Some rights holders will agree to let a campus show a movie for educational purposes. Storck gave the example of a group that wanted to show the documentary "13TH" for Black History Month. The group got permission from the movie's official website to screen it one time for free in an educational setting.
Clubs that want to pay for rights can contact a film distribution center or ask the Office of Student Engagement to do so for them.