'Tiny house' will show off AACC student talent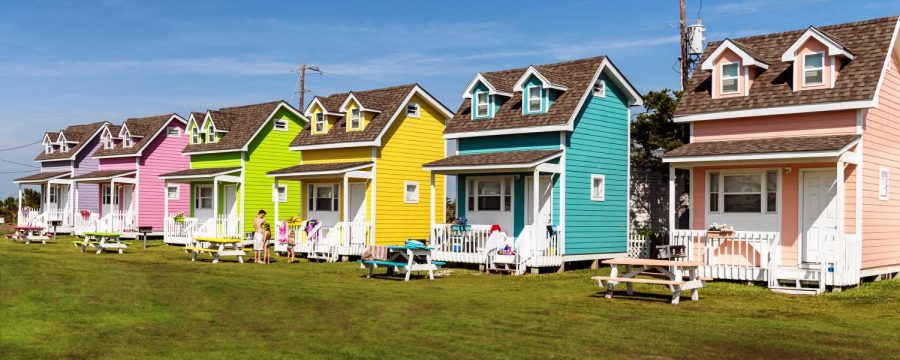 Students in AACC's Architecture and Interior Design Department plan to build a tiny house to take to events in Annapolis.
Tiny homes are usually between 100 and 400 square feet, according Realtor.com.
During the financial crisis of 2007 to 2008, thousands of foreclosure victims moved into tiny homes as a form of affordable living. The homes became a widespread trend in architecture, and people started building them to promote simplistic living and help the environment.
AACC's "The Hub" will be 7 feet by 14 feet, and will either use solar panels as a power source or have no electricity. It will function as a small show room, storage unit and parade float.
Fourth-year interior design student Kaila Brown said she hopes "The Hub" can help students get experience ouside the classroom, and that she thinks it will "prepare us for the future."
Michael Ryan, the chair of the Architecture and Interior Design Department, said the department plans to take the tiny house to events at the Annapolis Design District, a nonprofit organization that hosts many such events for community members.
"When people come to shop or do business, we want them to be aware that people who work in architecture or interior design might have been educated at AACC," said Janet Haddock, the chair of the Annapolis Design District streetscape beautification committee.
Haddock said she is surprised when people at district events have never heard of AACC's architecture or interior design programs.
"The Hub" will not have plumbing, and donations will fund its construction.
"We will only buy what we are forced to buy," said Haddock.
Although the design process hasn't started, Haddock said she imagines "The Hub" as "unique, appealing and maybe even futuristic."
Once the department develops a more detailed list of criteria, any student in Architecture, Interior Design and Construction Management can enter a design contest.
The winning student will receive a cash prize and then partner with an architect, draftsman or builder to develop the design.
The department has not determined exact dates, but Haddock said she hopes it will be before the semester's end.
"The idea [of a tiny house] is really innovative," second-year photo-editing student Christopher Barazotto said. "I didn't even know we had an interior design program."