Police drill closes lot H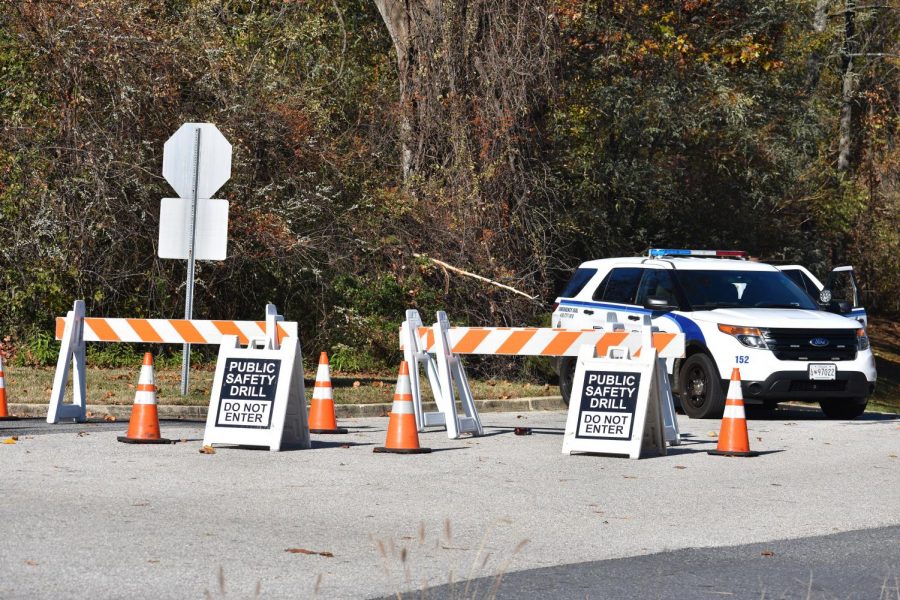 Campus and Anne Arundel County police simulated a riot in parking lot H on Nov. 17.
The exercise in civil disturbance lasted from 9 a.m. until 11 a.m., during which time the lot was closed.
The simulation aimed to test the campus police's response time in arriving to an incident as well as how well AACC worked with the county police.
"It went well," James Tully, training and exercise coordinator for the Anne Arundel County Office of Emergency Management, said of the one hour and 15-minute exercise.
Police and volunteers  acted out a dispute between two sets of sports fans and police pretended to arrest them for not breaking up when authorities told them to.
"It's a good thing to actually practice things like that," Police Chief Sean Kapfhammer said.
Kapfhammer requested that the Office of Emergency Management host the annual exercise on campus to involve AACC officers.
"I wanted to get my people involved to get them some experience," Kapfhammer added.
Students in AACC's police training class, county police cadets, the county medical service and volunteers from the Anne Arundel Annapolis Community Emergency Response Team also participated.