Opera AACC reflects on past 15 years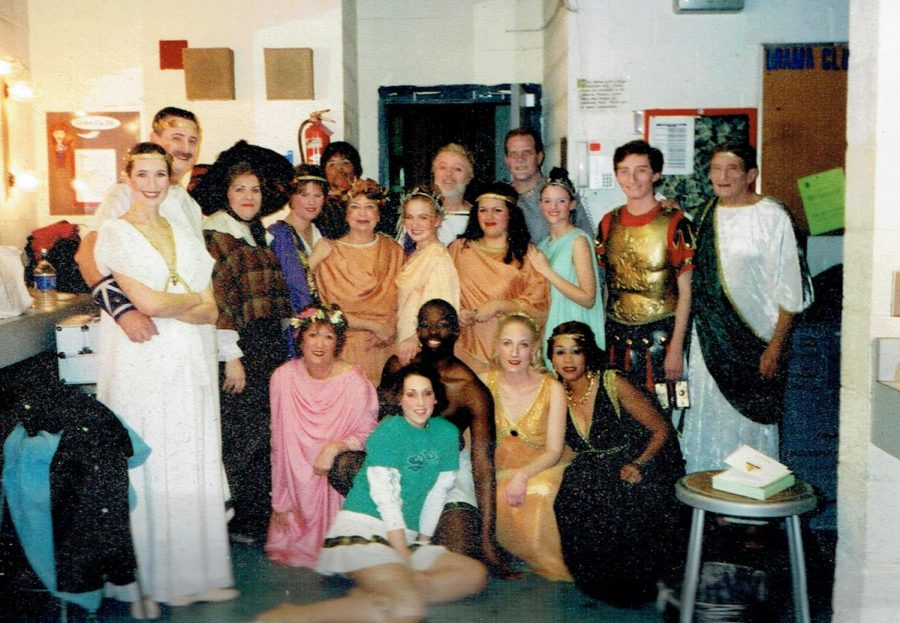 Opera AACC celebrated its 15th anniversary with a concert on Sept. 30 and Oct. 1 that featured alumni and performances of acts from previous shows over the years.
Each showing included more than 120 performers.
Douglas Byerly, assistant professor of Performing Arts, said he performed opera in college and started the program on campus in 2002 to "bring the same experience" to AACC.
"I wanted to … put AACC's music program on the map," Byerly said.
At the time only two community colleges in the country had opera companies.
Now, AACC is one of  three community colleges to have an opera program, including Carroll Community College in Maryland and Shoreline Community College in Washington state.
AACC's first performance, in 2002, was Jacques Offenbach's "Orpheus in the Underworld," with a cast of 20 performers. It was nearly sold out, and Byerly said attendees came up to him after with plenty of positive reviews.
Because the show was so successful, Opera AACC staged more productions in the following years.
Fifteen years later, Opera AACC produces one to three shows a year, depending on funding, each with a cast of more than 100 singers, actors and musicians.
Each show has an audition—open to the public—and involves months of preparation, according to Byerly.
Opera AACC also works with AACC Symphony Orchestra and AACC Chorus for each production.
"It's really fun working with the opera and with everyone involved," said Will Kuethe, a third-year music major who is president of AACC Chorus. "[The show] is different every time, and it can be a challenge—but I like it."
Singers involved in past shows have gone on to perform on national and international levels, including three alumni who work full-time for the Metropolitan Opera in New York.
Soprano singer Carrie Anne Winter made her debut at AACC in 2012 with her role as the main character in "Naughty Marietta." She has since performed at the Kennedy Center and at operas around the country. She also headlines in Berlin, Germany, as part of "The Cast," an opera band.
Winter told Campus Current that performing at AACC was "spectacular" and she is "grateful for the opportunity that it gave me."
Baritone singer Peter Tomaszewski, who starred in AACC's production of "The Magic Flute" earlier this year, has been in numerous stage productions across the country.
"When I was in the opera [at AACC], even though it was a mixture of faculty, staff and students, it was one of the best performances I have been in," Tomaszewski said.
Bylery said he hopes Opera AACC will continue to grow and "achieve greatness" in the coming years.
Opera AACC's next show will be a production of "Amahl and the Night Visitors" on Dec. 1 at 7:30 p.m. in the Kauffman Theater.