Latino Club kicks off Hispanic Heritage Month with tres leches cake
The Latino Club helped AACC celebrate the start of Hispanic Heritage Month by handing out tres leches cake on Sept. 15. 
 President of the Latino Club and third year paralegal studies student Diana Perez offered students pieces of the tres leches cake, a traditional Hispanic cake known for being made with three different types of milk. 
 Perez's goal of the kickofff event focused on informing those at AACC about Hispanic culture and its different types of traditions. 
 "Most people don't know about the Hispanic culture, they just think it is another race," said Perez. "They don't know about the traditions and different types of things that we do, so it is really nice to make them aware of those, so that they can know a little side of us." 
 When asked about cultural events being held on campus, students encouraged them. 
 "Events like this help us to try different things," said first year social services student Samuel Issac.  
 The kickoff event was a way for students to find an interest and be engaged within Hispanic Heritage.  
 Second year medical assisting student Lee Matheu said that events such as this one are necessary "so that other people are aware of other cultures that exist within our county and local community." 
 The Latino Club also teaches the children at the child development center Hispanic traditions through crafts, spreading the importance of Hispanic Heritage to all ages.  
 AACC and the Latino Club will be holding several other events throughout Hispanic Heritage Month. 
 Hispanic Heritage Month goes from Sept. 15 through Oct. 15.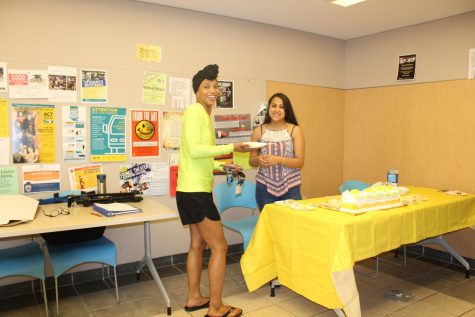 Photo by Mary Jane Arausa