AACC Celebrates Hispanic Heritage Month with Scott Kettner and Nation Beat
AACC continued to celebrate Hispanic Heritage month with a live musical performance with music origins from Brazil and New Orleans.
Nation Beat and drummer Scott Kettner came out to AACC and lit up the stage with their blend of Brazilian maracatu and New Orleans funk. Kettner made the crowd move with groovy songs, such as "Caboclo Big Chief" and "Crown Heights Boogie".
Near the end of the show, Kettner invited attendees of the Brazilian maracatu drumming workshop to the stage. The workshop occurred earlier in the day. The new maracatu drummers showed their different skills while playing "Tu-Maraca".
"Me and my friend went to the workshop and it was so much fun. I love maracatu and I wanted to hear more of it," sophomore Alexi Hereman, an elementary education major said..
Nation Beat played for over two hours and ended their set by thanking Dr. Christopher Ballengee, an associate professor of the performing arts department and director of World Music.
Kettner told the crowd, "I would just like to thank Chris and Anne Arundel Community College for finally bringing us out here."
The students were thankful for the band and Kettner coming out to AACC.
"I came here for a class, but I might thank my teacher now because this was really cool," Bradley Tomlin, a freshman biology major said.
AACC will continue to celebrate Hispanic Heritage month with other events throughout the month.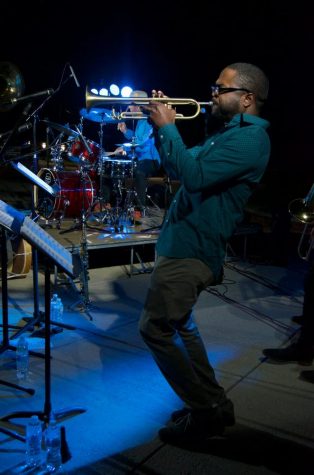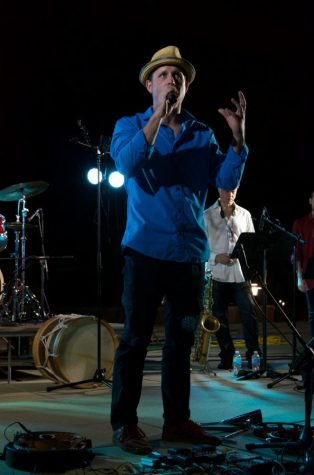 Photo by Brandon Hamilton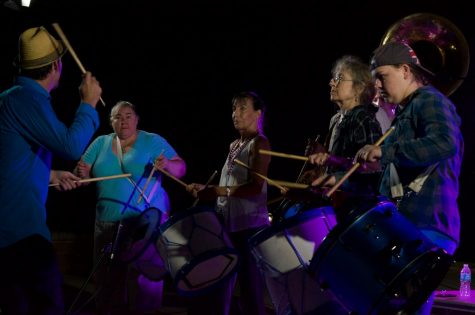 Photo by Brandon Hamilton
Get ready for Nation Beat at AACC live at 7:30!!

Posted by AACC Performing Arts on Saturday, September 16, 2017