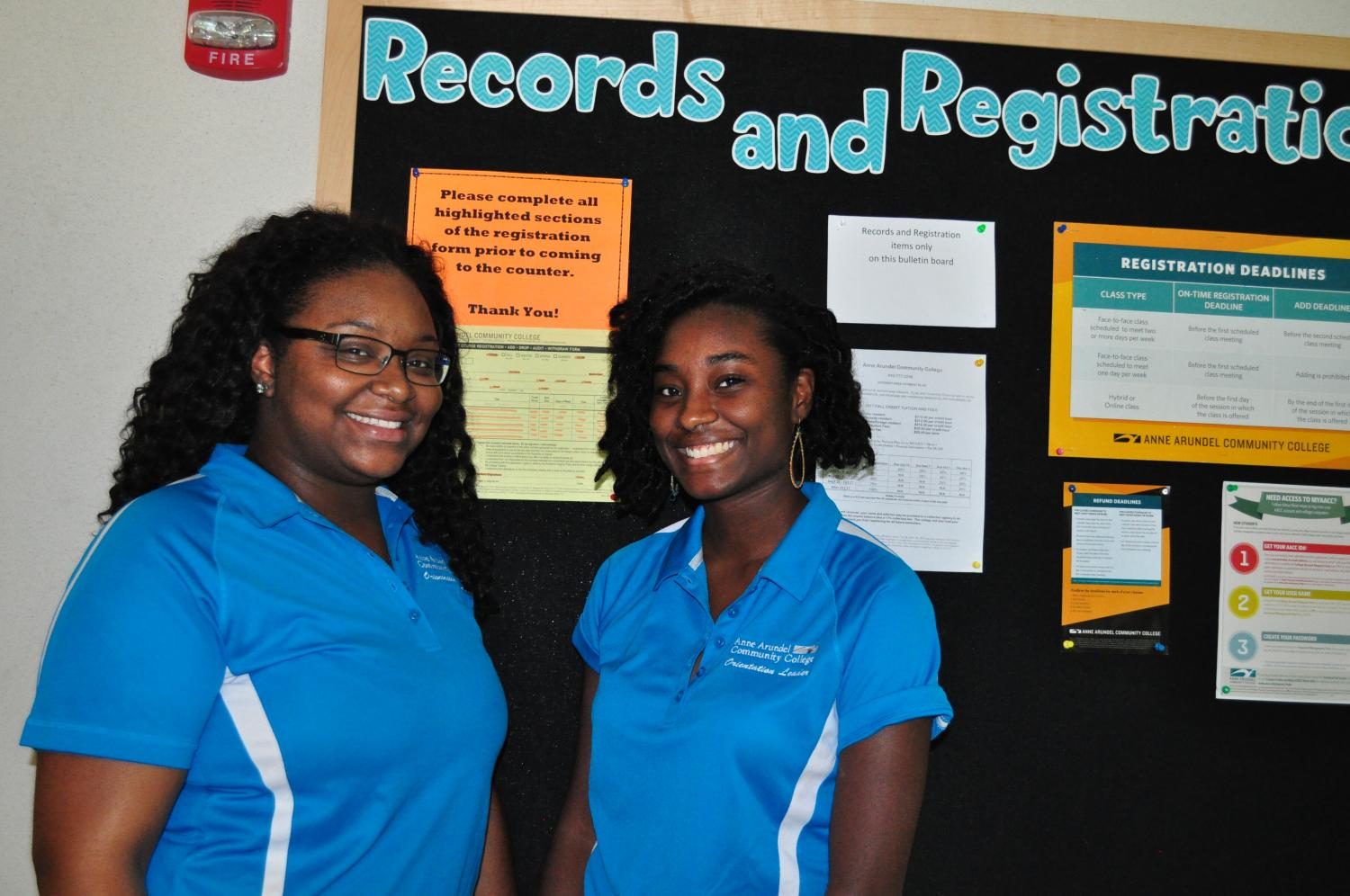 Photo by Roxanne Ready
After a long night of studying for his criminal justice final last semester, Jackson Pearl drove to school the next day feeling confident and ready to ace his exam.
Even an all-nighter could not have prepared the freshman for what came next.
Still feeling good about his exam, Pearl parked and stepped out of his car. That's when he heard the seam of his jeans rip apart.
Too late to rush home and change, Pearl walked around with a hole in his pants for the rest of the day.
Any mishap on the way to an exam can make the day feel overwhelming. So can the first semester of college.
AACC has welcomed more than 3,000 freshmen to campus each Fall for the past two years, according to the department of Public Relations and Marketing. This Fall's tally is not yet complete.
Last semester's first-year students have some advice for campus newcomers.
"My biggest concern was meeting people," said freshman Trevor Gardner, who started at AACC last year while he was a high school senior.
"In high school, most of the people I had classes with I've known since elementary school, but with college it's like starting over again."
His advice: "Join clubs, especially your first semester. The best way to meet new people that you are going to like is to join clubs that you will like."
Mason Owens, who also started at AACC while in high school, said others might find, as he did, that college "isn't as hard or gritty as people make it seem. Many people try to make it sound like the hardest thing in the world, when in fact, it's not. It just comes down to your work ethic and how badly you want to earn your credentials."
Roxanne Ready, a first-time AACC student last semester—and this year's Campus Current editor-in-chief—said she "would tell new students to take their professors up on things they mention in class because it can make things more interesting and has the potential to help you do better. … It's just as important finding time to relax as it is managing time effectively to get your work done."
But student Sara Streeks said she has a different take on the professors.
"The best advice I can give to any incoming freshman is to remember that most professors won't help you with every little thing like they may have in high school," she said. "You have to learn to be independent."
Pearl also had some of his own advice for this year's freshmen: "Always—and I do mean always—keep a spare change of clothes in your car," he said.