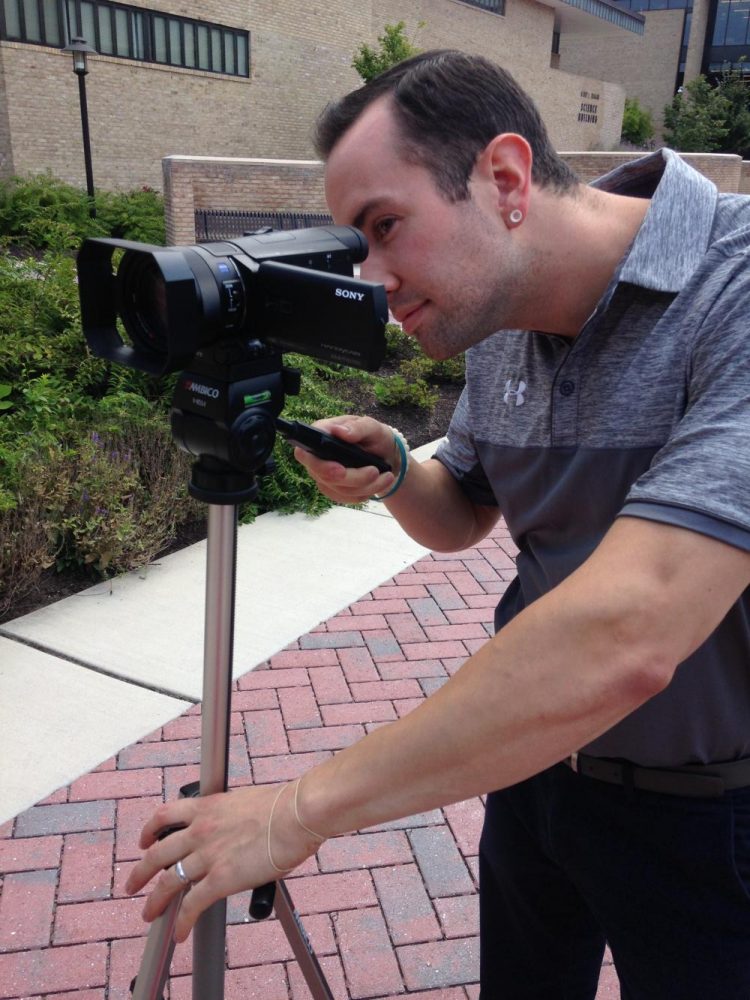 Photo by James Haggerty
For the first time, the Athletics Department plans to live stream as many home games as possible starting this fall.
The department will stream using the official AACC Athletics page on YouTube.
The live stream allows students, faculty, scouts and anyone interested to view the games. It's a popular tool for potential recruiters, Athletics Director Duane Herr said.
"Many schools are moving in this direction and we certainly don't want to be left behind," Herr said.
Each live stream is accompanied by live stats, hosted by the AACC Front Row app available on smartphones and other devices.
"We value any way that we can further promote our sports and our athletes," Herr said. "It's really important for us."
"This lets others know how seriously we take things," said sports information specialist Zach Malone.
The plan is to "continue growth," said Herr, "but a few small hiccups are to be expected."
The Athletics Department is looking for interns with experience in video production to help with the live streams.
Herr said the department will not broadcast every game.