College-goers happy at AACC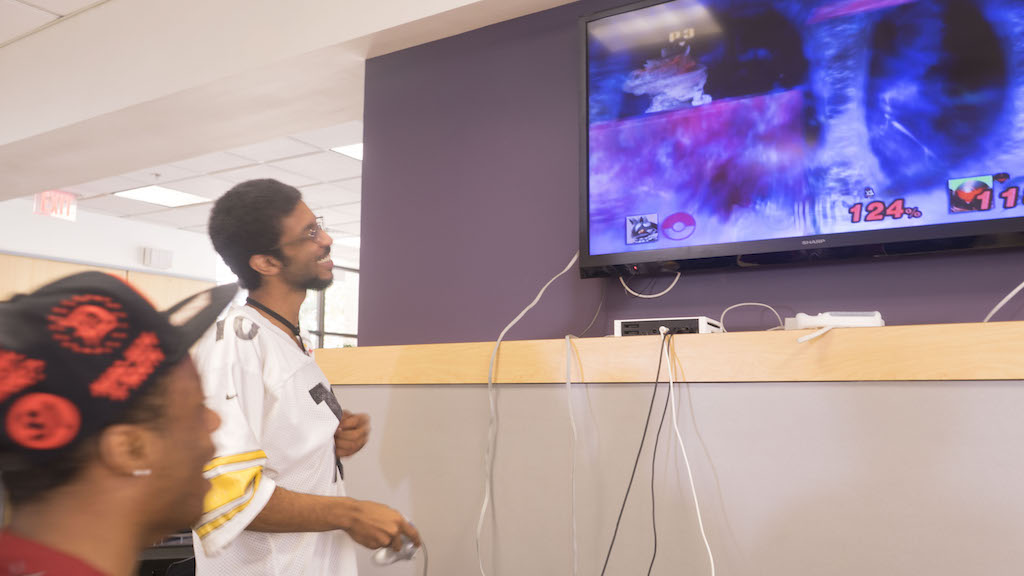 Khalid Merene, Reporter
May 1, 2017
AACC students in April said they are happier since starting school here.
In an informal poll of 20 students on campus, all of them said they have become happier because of the resources AACC offers and the teachers who go above and beyond.
"I have felt happier being here," said freshman history major Francis Proctor. He said going to community college gives him a sense of accomplishment.
According to the Greater Good Science Center at the University of California, Berkeley, emotions play a crucial role in a student's ability to learn. A student experiencing depression will notice a decline in problem-solving skills. However, students who are happy feel a sense of purpose that allows them to push themselves further in school.
"Just getting back engaged with learning has really kind of sparked a little extra happiness," said sophomore business administration major Melissa Donaldson. "I served in the military for six years so this is my first education since high school."
"I just like the diversity," said sophomore transfer studies student Monica Wiles.
"All of my professors are awesome and I got a 4.0 last semester," agreed sophomore transfer studies student Liam Sheehy. "I'm doing a lot better here."
Sophomore Patrick Ryan said he's happy tuition is lower at AACC than at a four-year school.