AACC photography students display work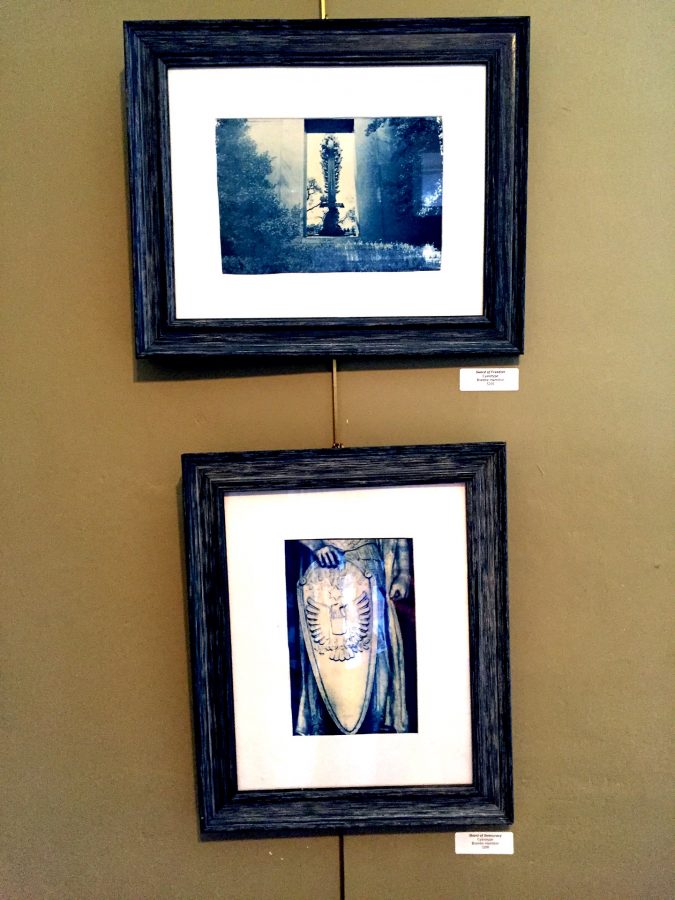 Brandon Hamilton, Photographer
April 14, 2017
A group of alternative photography students displayed photographs at the Kent Island Federation of Arts exhibit on April 1.
The show, "Getting Weird," featured alternative photographs by 10 AACC students. For example, some showed cyanotype prints. The cyanotype process is an alternative way to print photographs that produces coated prints with a bluish hue.
AACC professor Matthew Moore managed the students' part in the show.
"Cyanotype is such a beautiful medium, and I think when the forms become simply shapes the cyanotype really makes them glow," said Lydia Outland, a third-year photography major, who displayed her prints at the show.
AACC photography professor Matthew Moore called the show "extremely successful. It's a great opportunity for student artists to show their work out in the public and get real-life feedback."