AACC faculty say path to getting Ph.D. is hard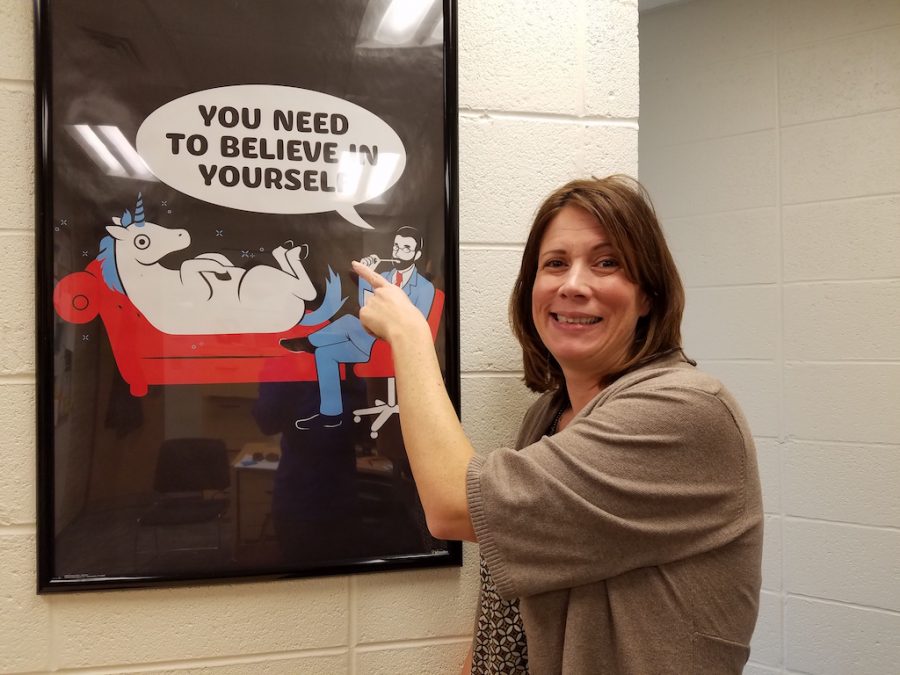 Jymyaka Braden, Reporter
March 31, 2017
For AACC associate professor of psychology Dr. Lori Stello-Perez, the road to getting her Ph.D. was a trau- matic experience.
"I had always wanted to graduate by the time I was 30," Stello-Perez said. "I entered the program un- married with no children. By the time I walked across the stage, I was married with two children."
Stello-Perez earned a doctor of education degree in school psychology with a concentration in neuropsychology. She attended Indiana University of Pennsylvania.
She shared that having to struggle to balance school and family as she pursued her Ph.D. made her angry and resentful.
Stello-Perez said when her middle son was born, she was working part-time and on her dissertation. She said he would cry and throw himself on the floor.
"He was classically con- ditioned that whenever he saw me go into the once, he knew that mommy would not be accessible to him and he would cry," Stello-Perez said. "So immediately after that,the sacrifice wasn't worth it. But now, 10 years later, I can see the big picture."
Dr. Colleen Eisenbeiser, interim dean of the virtual campus and learning advancement, completed her doctorate while she was a full-time employee at AACC.
Eisenbeiser said students seek their doctorates because they are required for their elds, or to achieve a professional goal, or for the love of learning. For Eisenbeiser, she said it was all of those things that encouraged her to continue her education.
"It was the combination of wanting to learn more and realizing the importance of education," Eisenbeiser said. "If I'm going to promote oth- er people going to college, I need to be a model of that."
While working at the college, she earned a graduate certificate from Johns Hopkins University in educational administration and a doctorate from Northcentral University in educational leadership.
Between 2006 and 2010, Eisenbeiser completed the required coursework, and in 2011 she finished her comprehensive exams. That summer, she won approval for her dissertation proposal, a lengthy research project required to achieve a Ph.D. She completed it in February 2012.