Place settings honor women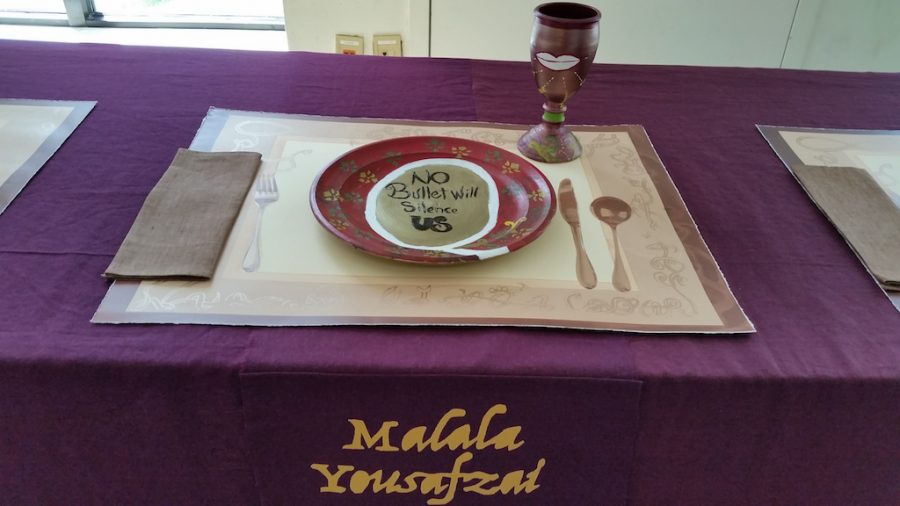 Tre Mooring, Reporter
February 28, 2017
The AACC Women's Institute and Visual Arts Department are bringing a project to the college that will highlight historical women.
Sister Settings, a project for Women's History Month, will make its second run at AACC March 27 to 31.
Like last year, groups of students will paint abstract images on bisque-colored plates and goblets. Each place setting of placemats, tablecloths and napkins represents a notable woman, like actress Mary Tyler Moore and poet Maya Angelou.
Sister Settings: A Student Installation was inspired by "The Dinner Party," an art installation by Judy Chicago, a feminist artist.
Dr. April Copes, an assistant professor of communications whose class is working on the installation, said she hopes the program will educate the AACC community about the contributions of powerful, diverse women throughout history.
Three project managers assigned students to research a famous woman to portray in their artwork.
"I think it's really awesome of a project to inform people about these amazing women who they may not have learned about in school," said Kaylee Garner, a human services major.
Juliana Davella, a nursing major, said her group chose to paint an abstract image of Medusa, a figure in Greek mythology, because she represents rape culture.
Sixty-eight students from communications, visual arts, and gender and sexualty studies classes are creating the place settings.
AACC professors created the objects that students are painting.