Professor offers aid to mid-income taxpayers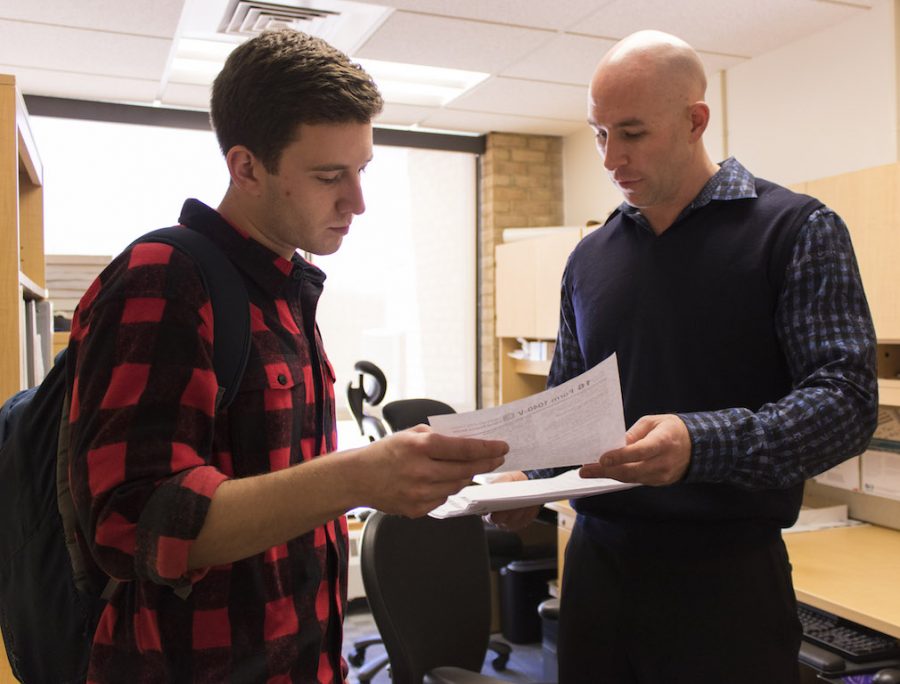 Courtland Brown-Tabscott, Reporter
February 28, 2017
An AACC business professor is preparing income tax returns for free for students, faculty and staff who earn $54,000 or less per year.
Students and others, including members of the non-campus community, can call or email professor Reb Beatty to schedule an appointment before April 12. Taxpayers can meet with Beatty Saturday mornings or Wednesday evenings.
Beatty volunteers for an IRS program called Volunteer Income Tax Assistance, which helps low- and middle-income earners with tax return preparation. VITA also helps elderly, immigrants and people with disabilities to file their taxes.
"One of the reasons I wanted to do this program was for the benefit of the community," Beatty said. "As a CPA, I get very disheartened when I see people come in … and say, 'Well I had my return done by this or that person and they charged me $300 or $400 or $500,' and it's a really simple return that we can do here in an hour absolutely for free."
During its three years on campus, the service has relied on AACC accounting student volunteers, faculty and alumni to help prepare tax returns.
One AACC employee said Beatty and his volunteers helped her "conquer the procrastination monster."
Patricia Spence, an AACC Health Services nurse, said she is "emotionally allergic to doing taxes." Through VITA, she also said she "saved money, met some great people."
Business major and VITA student volunteer Li Fulan also used Beatty's service. Fulan said the process is "very well done," and "very professional."
Beatty said tax preparation at other places can cost a minimum of $100. He also said his team saves each taxpayer an average of $100 to $500 on income taxes.
Beatty said the service filed 14 returns in 2015 and 37 last year. This year, Beatty's goal is to hit 100 tax returns by April 15.
Tax Day is April 18.