AACC community should seek to stay unified in coming year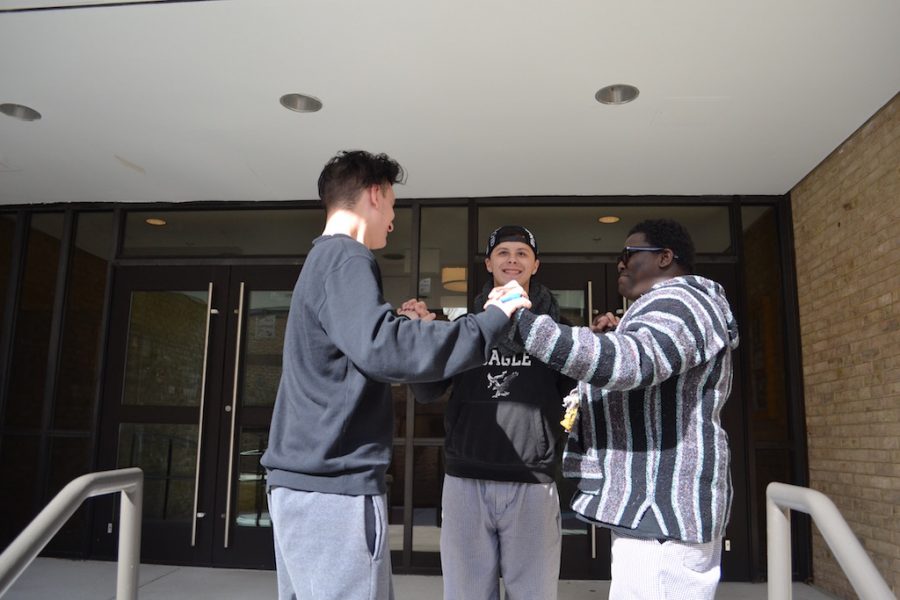 Campus Current Staff
March 1, 2017
For anyone who has been near any kind of media since the beginning of the year, you know that the country that we live in has gone through some changes that for some, may not be smooth, and for others, may seem like just what we need.
I'm watching the world change from my cell phone.
We here at the Campus Current encourage everyone in this transitional period to stay strong and stay unified. The students, faculty members and even those visiting the campus are part of a campus family, a nest of Riverhawks, coming together to teach, learn and motivate each other, and to strengthen the campus-wide relationships we make every day.
We as human beings should want to help one another, not bring each other down. All people who walk onto this campus should feel welcomed, not isolated or looked at differently because they possess different values or traits than someone else. Keeping an open mind wherever you may wander in life is the most powerful tool you can possess, making words or physical prowess seem as small as a footnote.
Keeping anyone and everyone included in your life can go a long way toward making a difference in the world. Clubs on campus do an amazing job of involving anyone who walks into an organizational meeting or event. Most clubs, including Campus Current, immediately offer newcomers a role with the team.
It's amazing how including someone in a group project or even in a conversation can quickly start a friendship and make both newcomers and those who welcome them feel positive about themselves and feel positive about the campus.
Change has come to this country. Some people fear change, and it is hard at first to get used to a changed environment. What's going on in our country has the feel of walking into a new school or the first day at a new job. There's so much uncertainty.
There is something we can do, though. Like Mahatma Gandhi, if we all believe in ourselves, we can "be the change that you wish to see in the world."
If you do not feel something is right about the actions being taken in the world today, use your voice. You will be the change. You have the power to stand for what you feel is right. You have the power to create happiness. You have the voice that can tear down racial, stereotypical barriers. You have the power to move others.
If you are tired of waiting for something to miraculously happen and you find yourself relying on others to do it, make it happen yourself.