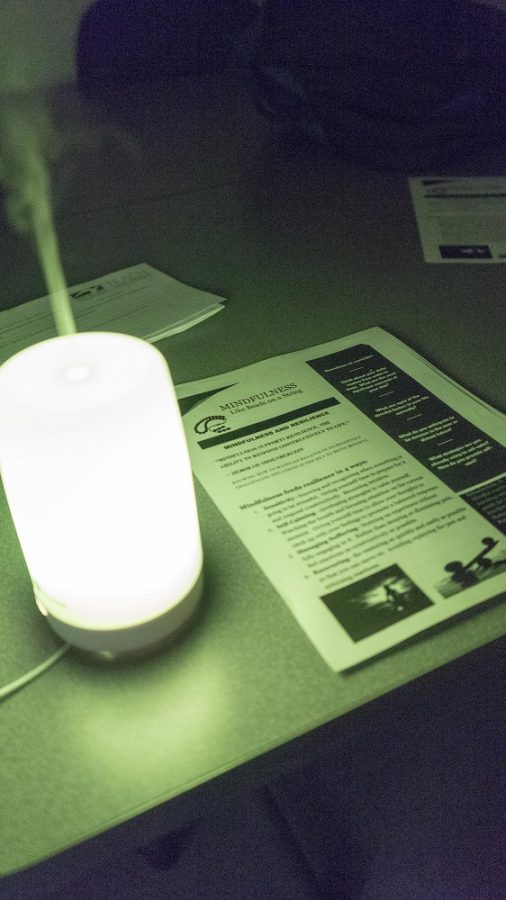 An AACC professor on Monday taught student-teachers how to relax, breathe and meditate to relieve stress.
Professor Courtney Sabol and the Student Education Association, an organization devoted to helping students start the path to becoming a teacher, brought students who are learning to be teachers together, teaching them yoga and breathing exercises to relieve stress.
Many students in the SEA and aspiring student-teachers attended the event.
The speaker, Schari Goff, a yoga teacher and AACC professor, taught the class how to reach inner balance by figuratively grabbing apples and releasing them. She also taught them how to enter meditative sleep, starting with the toes and ending with the scalp.
"It is so important for us to take care of ourselves," Sabol said."Time spent breathing, stretching, and spoiling yourself is time well spent."
Lydia Edwards, a first-year student and board member of the SEA, said they organized the event because being a teacher can be a stressful job and relaxation tips can help teachers keep their cool.
The SEA hopes to have more people in the workshop next time, but Goff said that it depends on the quality of the workshop and not the quantity.