AACC basketball player wins JUCO's top award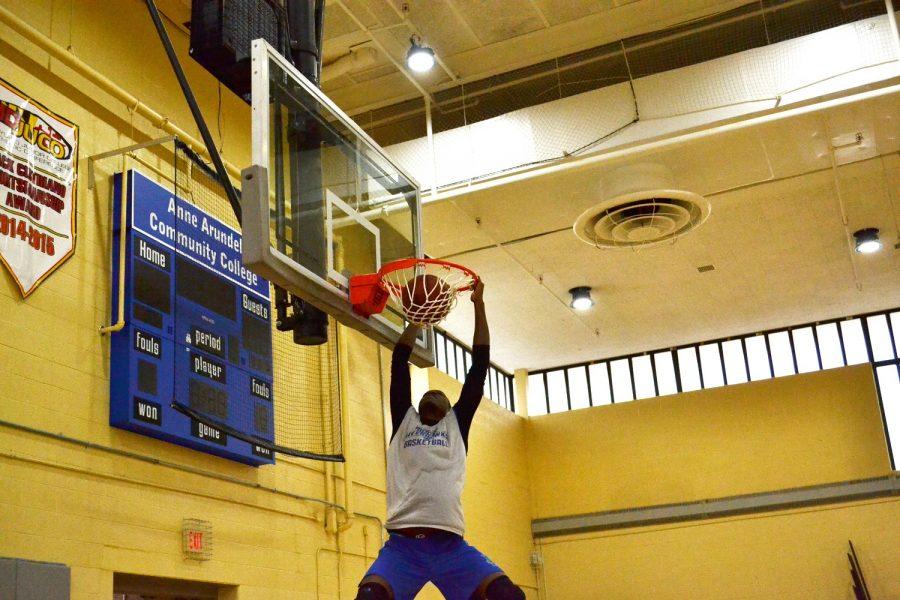 Brad Dress, Co-Editor
January 18, 2017
An AACC Men's Basketball team co-captain won the Maryland Junior College Athletic Conference Student Athlete of the Month award for November.
Maryland JUCO gave the award to Marcus Dentley, a second-year student, co-captain and foward for the Men's Basketball team at AACC .
"[Marcus] is one of the most unselfish basketball players on the team," Joe Snowden, the head basketball coach, said. "He is going to listen and do exactly what you ask him to do."
"He works hard, he puts in a lot of work," Co-Captain Larry Stevenson, said. "He gets everyone back on track and keeps this team together."
JUCO receives nominations from all the junior colleges before reviewing each candidate.
AACC Athletic Director Duane Herr, along with sports information specialist Zachary Malone, nominated Dentley for the position.
According to JUCO, Dentley averaged 23.7 points per game, 9.89 rebounds per game and had three double-doubles in November. Maryland JUCO ranks Dentley as No.1 in Maryland JUCO's Men's Basketball.
Dentley said he juggles many responsibilities. He works at Olympia Sports, is a full-time student and has practice every day.
Dentley started playing basketball when he was 8 and hasn't stopped since, the award winner said.