Wonder Girl Tiffany McKinney Named All-American
Freshman guard Tiffany McKinney capped off an impressive 23 points-per-game season with the Pioneers by earning third-team NJCAA All-American honors.
McKinney attended South River High School and is in her freshman year here at AACC. While the women's basketball program is still growing, McKinney had a fantastic season shooting 40.2 percent from the field and grabbing 6.1 rebounds per game.
By earning a spot on the All-American team, McKinney is recognized as one of the finest players at her position throughout the country.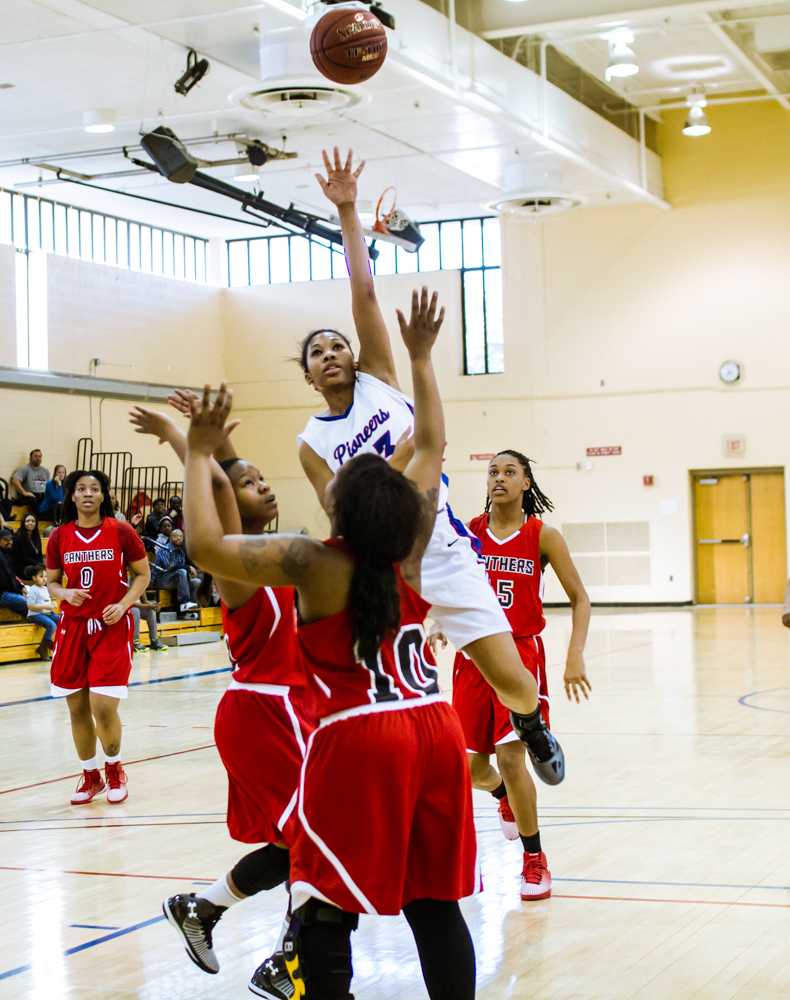 This should come as no surprise as McKinney led the Maryland Junior College Athletic Conference (JUCO) in scoring and finished eighth in the country by averaging 23 points per game. She was also named Maryland JUCO student-athlete of the month for January.
"We're proud of the accomplishments that Tiffany has made as a student athlete," said Director of Athletics Duane Herr.
On top of McKinney's third team honors, she was also named to the all-regional team as well as first team all-conference. She is the only freshman player on both the first and second all-conference teams.
"We have the right coaching and leadership in place to have All-Americans here year after year" said Herr.
The top pick for Region 20 Division III will likely not be returning for her second season here at AACC.
McKinney transferred to AACC this year after making the Virginia State University women's basketball team as a walk-on, but decided not to play. It now appears she will make her way back to a four-year school after earning the All-American honors.
"I don't believe so," said Herr when asked if McKinney will be returning. "She has offers to some four-year institutions based on both her athletic and academic accomplishments."
Head coach Lonnie Makell is excited about the way the women's basketball program is developing, saying that McKinney is exactly the kind of player that fits the program.
"We have a great coaching staff here," said Herr on the future for the program. "They'll get some national recognition, especially with Tiffany already getting some."
"[This season] was a growth experience for the program," said Herr. "They have come a long way and I think the sky's the limit."