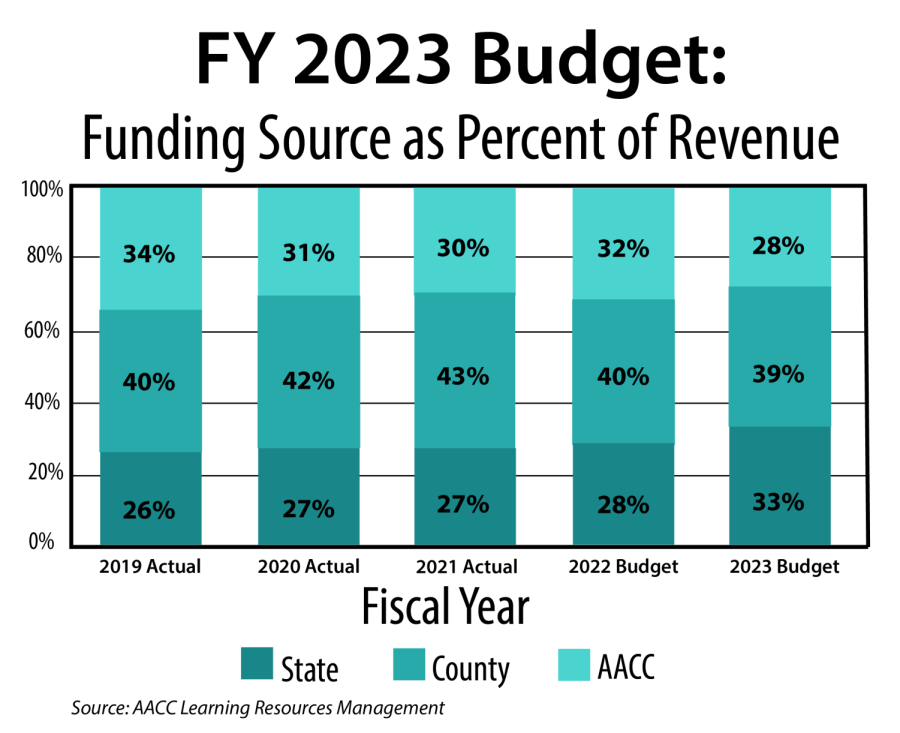 Graphic by Mary Kane
The Anne Arundel County Council in June approved a $124.6 million operating budget for AACC for the 2023 school year, $4.4 million more than last year.
The college contributed 28% to this year's budget through tuition and student fees. AACC's Board of Trustees approved a $2-per-credit tuition increase for fall.
The remaining funds come from the state and county.
Vice President for Learning Resources Management Melissa Beardmore said the additional funding will allow the college to "maintain service levels to students despite declining enrollments."
Beardmore said the funding also will allow for better student planning services, the hiring of more academic advisers, an expansion of the Nursing Department and the introduction of a dental hygiene program.
Conor Curran, the student member of AACC's Board of Trustees, said the state views funding the college as an investment in a "workforce engine" for the county.
In addition to the operating budget, AACC has a $14 million capital budget for fiscal year 2023, which covers construction and renovations on campus.
The college is renovating the Florestano and Dragun buildings after their programs moved to the new Health and Life Sciences building a year ago.