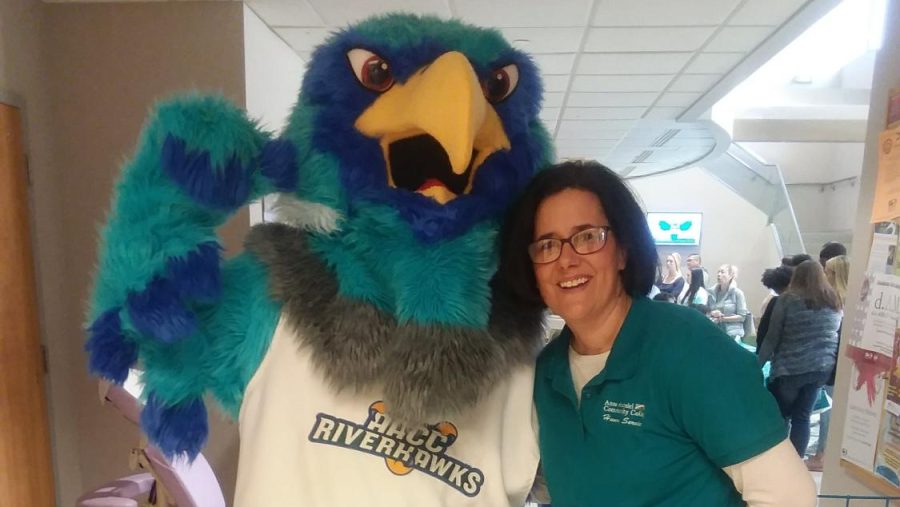 Photo courtesy of Sara Meinsler
AACC is helping Anne Arundel County's Gun Violence Intervention Task Force raise awareness about the issue.
The college's representative on the task force, whose mission is to reduce gun-related injuries and deaths, is Sara Meinsler, a professor of human services.
"We have students that live in these neighborhoods [who] are impacted by gun violence," Meinsler, a former social worker, said. "So I guess that would probably be one of the big connections … between my role serving [on the task force] and representing AACC … how it's impacting our student body."
Isabella Young, the task force's program coordinator, said the college's involvement is a chance for the county to hear what students have to say about the issue.
"We want to hear from our younger people," Young said, to learn "their perceptions … about gun violence."
Meinsler said the biggest thing AACC students can do to help prevent gun violence is to learn about how to keep the emotional well-being of others in mind.
To do this, Meinsler urged students to "look for signs … be mindful of somebody and know what to do if somebody is in a mental health crisis."
The county created the task force in 2020 after another group, the Gun Violence Prevention Task Force, recommended that the county executive declare gun violence as a public health crisis.