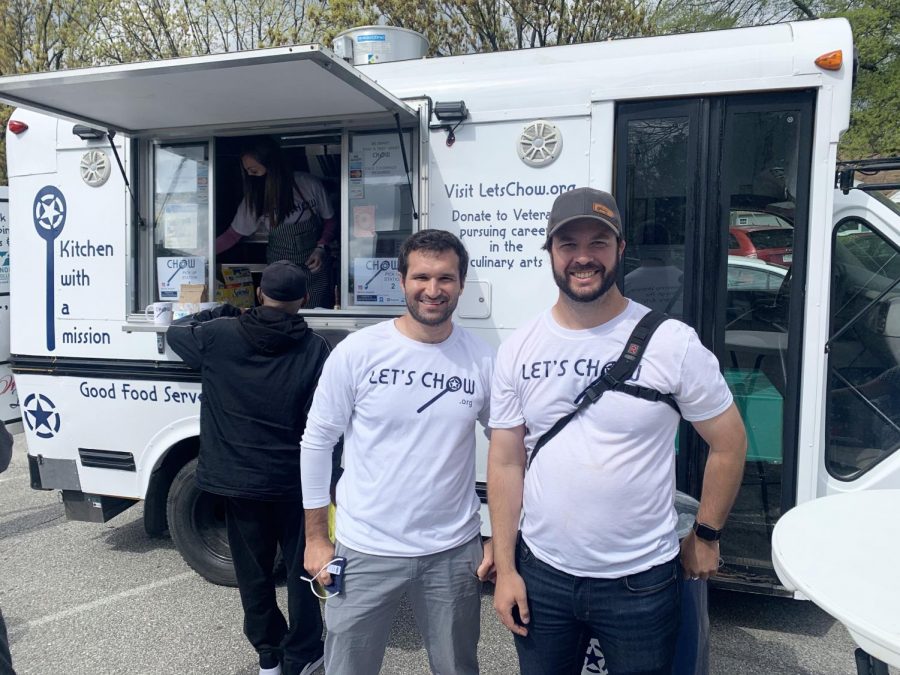 Photo courtesy of Jordan Foley
A second-year culinary student who owns a food truck became a member of the AACC Board of Trustees this summer.  
Gov. Larry Hogan appointed Jordan Foley, a lieutenant in the Navy, to a one-year term as a voting member of the board.  
 "Very few students [at other colleges] get the full voting power that we do on the [AACC] Board of Trustees," Foley said. "This is an incredible privilege for a student [at] a community college. … This is not normal." 
Foley, 33, is the lone student on the eight-member Board of Trustees, which oversees college policy. 
To qualify for the position, Foley had to have a minimum GPA of 2.5, enroll in credit courses for both semesters of the school year, and have already accumulated 20 credits toward a certificate or a degree.  
This is not the first time the college has rewarded Foley for his efforts. The Entrepreneurial Studies Institute awarded him money twice for a start-up business, Chow, that teaches cooking skills to veterans and serves meals from a food truck in underserved communities.  
Foley has a bachelor's degree in Chinese, two master's degrees and a law degree. He is working on a certificate in culinary arts and chef training at AACC.  
"He is connected to the community and has a dedication to the current student body," Amberdawn Cheatham, director of student engagement, said.  
 Foley said he wanted to be on the board because "I felt it necessary to give back." 
 He said two issues for the college during his term will be teaching during a continuing pandemic and training students for jobs in the trades. A building for that training, the Clauson Center, is under construction on the Arnold campus. 
"More than anything it makes me really excited about where it will go in the future," he said. 
Bri Barone, last year's student trustee, said the board was involved with planning the Clauson Center during her term as well. 
Foley said he wants to raise awareness about how a student trustee can benefit the college. 
He said he wants more students to apply for the position, which changes over every July. 
Barone's advice to Foley: "Cherish every moment and look at every moment as a learning opportunity." 
Foley said his goal, "like anywhere else I've gone or been, in any role, is to leave that institution or that organization slightly better than when I came in. … It's been great for 60 years, and let's just keep making it better."