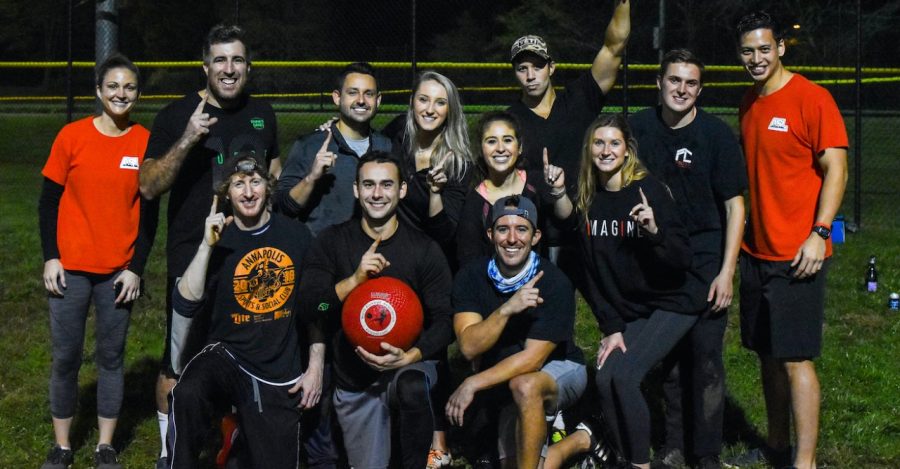 Courtesy of Entrepreneurial Studies Institute
Four students won $10,000 each for their business ideas at the Entrepreneurial Studies Institute's annual Business Pitch Competition on Thursday.
Another five entrepreneurs took home amounts ranging from $1,000 to $5,000 for after making two-minute live pitches and presenting their business plans and three-year financial projections to a panel of judges during the virtual event.
Grand-prize winners and their start-up ideas are: culinary student Nakia Cheeks, for online bakery Baked + Brunched; noncredit student LaToya Staten, for Prepared4Tech, which will help gap-year college students prepare for the workforce; second-year entrepreneurial student Kirk Rookwood for RacalRx, a food truck/mobile cooking school serving free, hot meals in low-income neighborhoods; and accounting student Jeremiah Batucan, whose Annapolis Social League organizes sporting and social events.
More than 100 audience members also selected Andrew Parr as the "fan favorite" for his idea to create a pop-up beer garden in Annapolis. The honor added $500 to the $1,000 in seed money that the judges awarded him.
Judges graded the student entrepreneurs on the practicality of their businesses, their potential to make a profit and how well they marketed their startups..
"Our competition provides not only seed funds for our budding entrepreneurs, but an opportunity for them to hone their pitch and gain confidence as they grow their business and seek additional customers and funding," Business, Economics & Entrepreneurial Studies Assistant Dean Stacy Korbelak said.
Batucan said he will use his prize money to expand the number of sports in the competitive leagues he is starting.
"I want to get into soccer really quickly," Batucan said. "I want to get into softball and baseball if we can. Sports like … sailing are nice promotions."
Staten said she will use her award "to build the brand" for her startup, which helps people between ages 17 and 24 start careers in technology.
Cheeks said the money she won will put her online store "one step closer to [the] ultimate goal of opening a storefront."
Pauline Smith, a first-year visual arts student who attended the event, said her favorite pitch came from last year's winner, Jordan Foley, who took home $2,000 this time for Chow, a food truck that serves low-income neighborhoods and offers cooking lessons to veterans.
"[It's] because I know that he's working with veterans," Smith explained. "And … he has a nonprofit business."
Rookwood agreed Chow was his favorite.
"I'm also a veteran of the U.S. military [like Foley]," Rookwood said. "We're both doing food truck[s], and we're both trying to help low-income families."