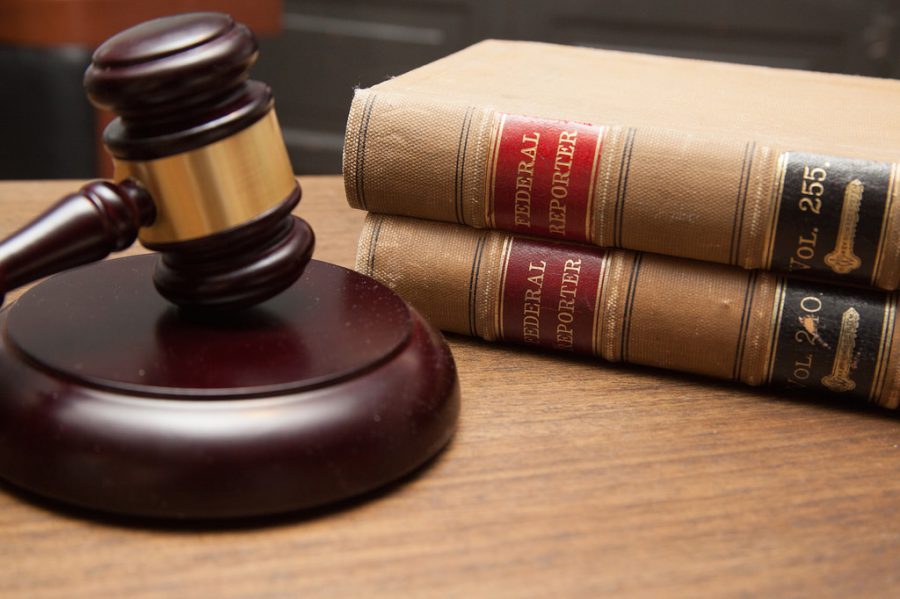 Shutterstock photo
The pandemic has caused a statewide backlog of court cases, according to five Maryland judges who spoke at an AACC-sponsored forum last week.
Sponsored by the college's Legal Studies Institute, judges who spoke on the virtual Forum on the Judiciary said closed courtrooms over the past year have challenged some defendants' right to a speedy trial.
"The most difficult constitutional issues that have been presented to the federal court here in Maryland have been the issue of speedy and public trial, as required by the Sixth Amendment," Judge Richard Bennett of Maryland's U.S. District Court said.
Also on panel were Court of Appeals Judge Michele Hotten; Maryland Court of Special Appeals Chief Judge Matthew Fader; Associate Judge Elizabeth Morris of the Anne Arundel County Circuit Court; and Magistrate Sandra Howell of the Anne Arundel County Circuit Court.
Maryland courts reopened in phases over the past several months. All courts fully reopened on April 26.
Bennett, who has served on the Maryland District Court since 2003, said he is "concern[ed] that there may be guilty pleas that result[ed] from frustration of not being able to have sufficient access to justice."
In the Chesapeake Detention Facility, for example, some detainees have waited for 10 months for their day in court while courtrooms remained closed for safety during the pandemic.
Still, Bennett said, civil cases and other legal proceedings that were able to run virtually are moving through quicker than they did in person pre-COVID.
"We've been able to move many matters and civil cases … quicker than we would have," Bennett said, adding he believes the online format for those matters will remain beyond the pandemic.
Fader agreed.
"I don't necessarily ever expect to have a snow day again if we can … do [online trials instead of] clos[ing] for snow," he said.
Fader said virtual hearings benefitted people who live far from the courthouse.
"People of limited means … who may otherwise have had to take a day off of court and bribe six buses to get to the courthouse in the morning in the past now can participate if they have a cell phone," Fader explained.
This year's event, "COVID-19 and the Courts" is part of an annual series of judicial forums that bring prominent judges to campus to discuss pressing legal issues.